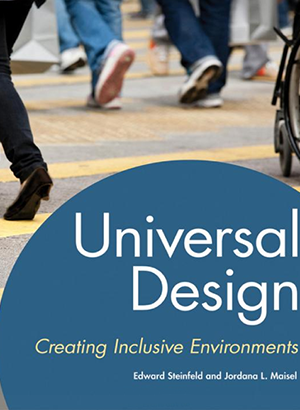 Universal Design: Creating Inclusive Environments
The standard text on the topic, Universal Design: Creating Inclusive Environments introduces designers to the principles and practice of designing for all people. From the foundations of accessibility and aging to the practice of designing interiors, products, housing, and transportation systems, all aspects of this growing field are explored. It covers best practice examples to demonstrate the value of universal design as both a survey of the field and reference for researchers.
Inclusive Design: Implementation and Evaluation
As part of the PocketArchitecture Series, this volume focuses on inclusive design and its allied fields—ergonomics, accessibility, and participatory design. This book aims for the direct application of inclusive design concepts and technical information into architectural and interior design practices, construction, facilities management, and property development. A central goal is to illustrate the aesthetic, experiential, qualitative, and economic consequences of design decisions and methods. The book is intended to be a 'first-source' reference—at the desk or in the field—for design professionals, contractors and builders, developers, and building owners.
Want to increase your UD knowledge?
Additional publications are available on our Training and Education website: Universal Design Online Education.