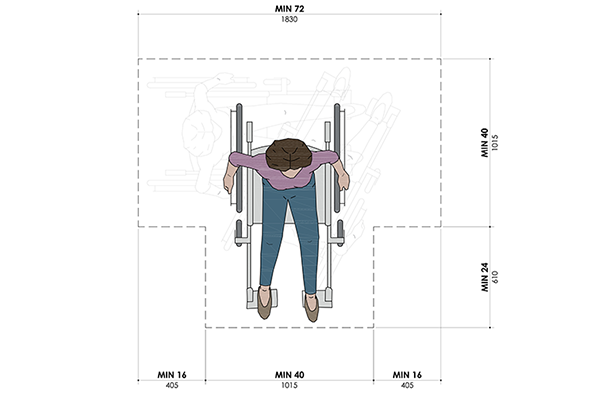 isUD solutions are based on years of evidenced based research.
Each solution indicates the applicable
Goals of Universal Design
and building project phases (i.e.,
Initiate, Schematic Design, Design Development, Specifications, and Operations
). Many of the solutions have supporting information including drawings, photographs, and best practices that provide easy references for designers. Design Resources summarize the state of knowledge in specific fields such as anthropometry of wheeled mobility, wayfinding technologies, and many more!
The isUD currently focuses on design of public and commercial buildings and facilities.
Examples include: retail, dining, assembly, office,  educational, museums, civic, lodging and other public accommodations.

isUD recognition can be earned for new construction, additions, renovations, adaptive reuse projects as well.